Punching sheet metal is a very good alternative to laser cutting.
It is used in sheet metal work on steel, aluminum or stainless steel. This makes it possible to drill, notch or even stamp different sheets of metal.
Punching is also used for the design of various metal sheets such as perforated sheets, checkered sheets and many others.
Punching remains a type of closed contour shearing.
The punch, which is a sharp part, makes it possible to cut the sheets using strong pressure exerted on the die.
It is mainly used to make holes in sheets that have been sheared beforehand or to cut complex shapes that cannot be obtained with conventional shearing.
It can be made on all forms of sheet metal, whether simple or more complex, such as twisted sheets for example.
All this is possible thanks to a defined process, programs carried out, upstream by our engineers in the design office and above all thanks to adapted and maintained tools.
These tools and our punching expertise will allow us to meet all your needs.
Our equipment
TRUMPF 5000 punching machine
Table size 2500x1250mm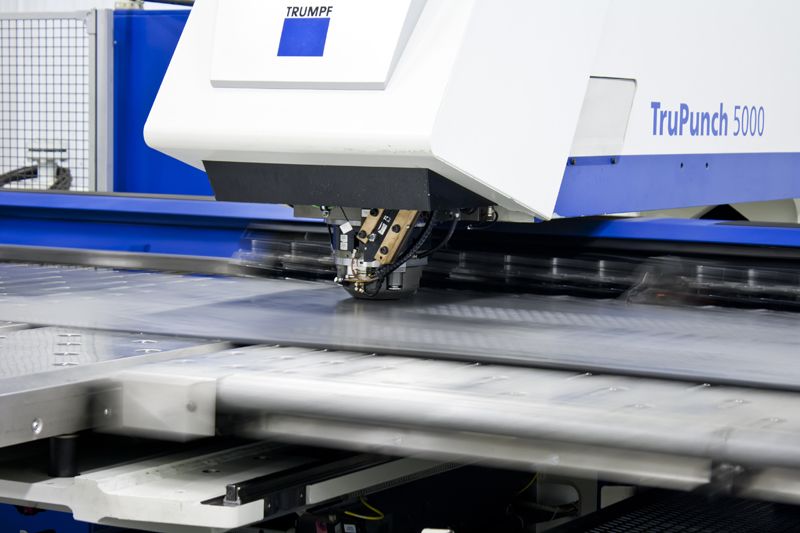 DON'T HESITATE TO ASK FOR INFORMATION, REQUEST A QUOTE ONLINE.
You can contact us by phone, by email.